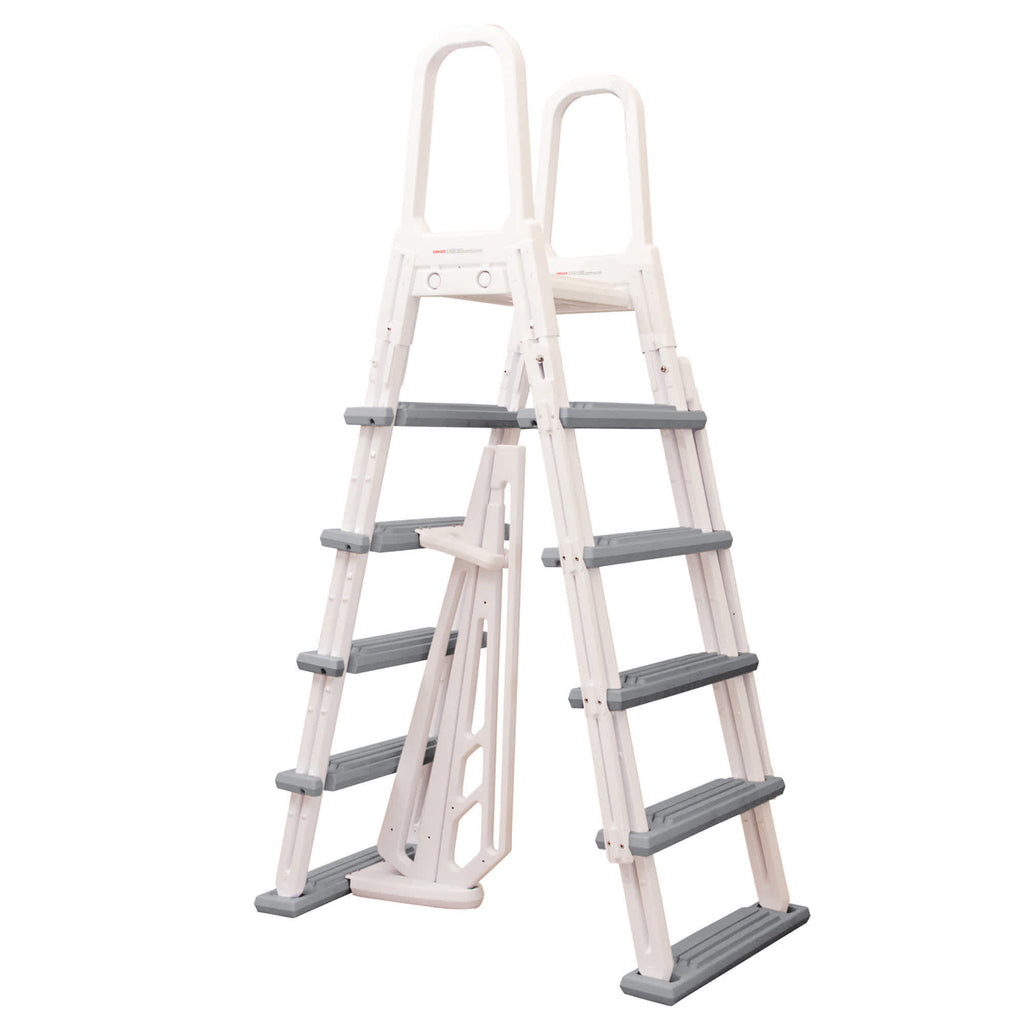 Heavy Duty A-Frame Ladder for Above Ground Pools
Brand:
Blue Wave
ITEM NE1202
Details
Extra large 5-in deep x 18-in wide traction tread provides secure footing
Two-toned Grey and White color compliments your pool
Flip up and lock outside ladder to prevent unwanted entry
Anti entrapment barrier prevents kids from swimming between treads or under ladder
Fill frame with sand to prevent floating (sand not included)
250-lb weight capacity
Description
Made from maintenance-free resin, this Heavy-Duty A-Frame Ladder for above-ground pools has the durability you want, and all the safety features you need. A wide platform and 5-in deep treads ensure safe and secure footing when entering or exiting the pool. The two-piece anti-entrapment barrier ensures that no one swims through, around, or behind the ladder while in the pool. For additional safety and security, the outside ladder swings up and locks in place when the pool is not in use. Supports up to 250-lbs. 3-year limited warranty.
Attributes
Brand: Blue Wave
UPC: 672875903054
Color: White,Gray
Materials: Resin
Assembly Required: Yes
Assembly Time (min): 60
Tools Required: Drill
# of Each: 1
Choking Hazard: No
# of Steps: 4
Top Step H (in): 44
Recently Viewed