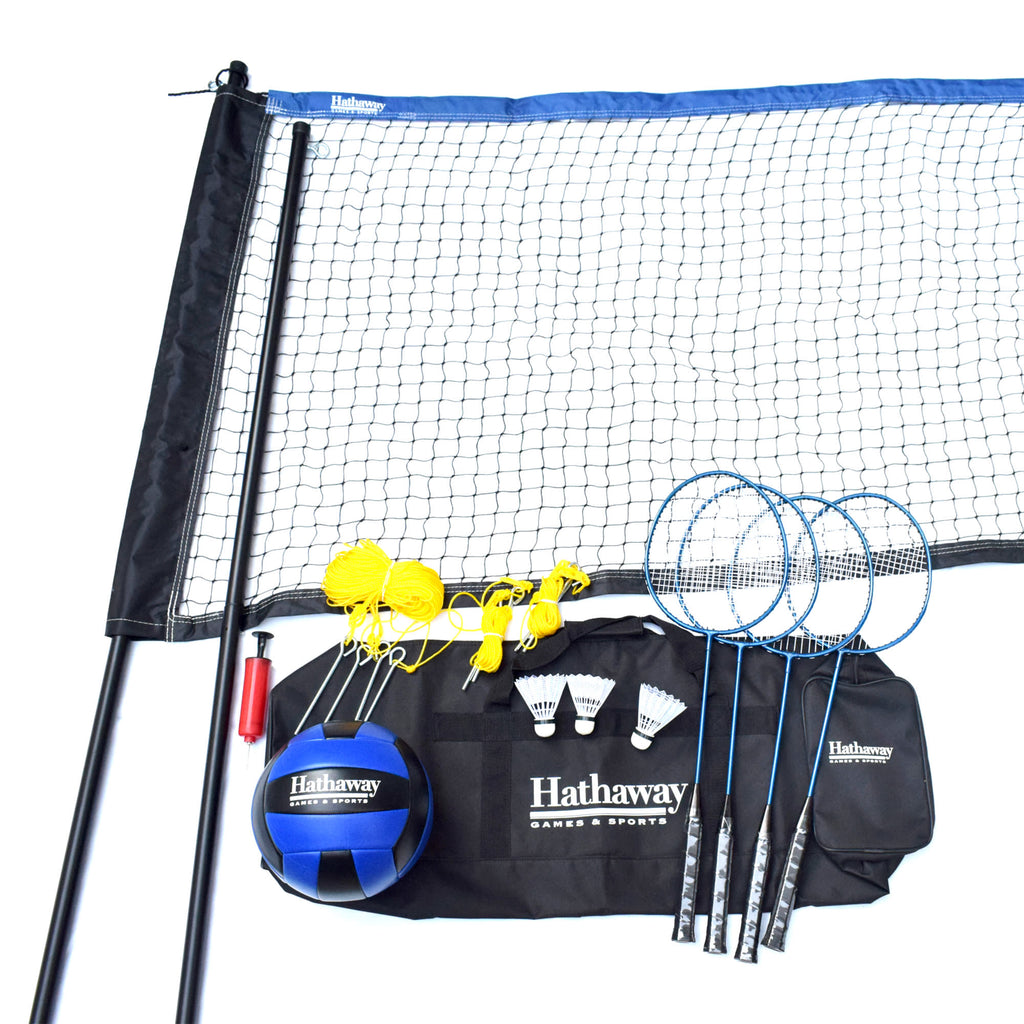 Volleyball/Badminton Complete Combo Set
Brand:
Hathaway
ITEM BG3141
Details
8-ft tall, 1-in diameter powder-coated steel poles
Regulation 3-ft x 32-ft polyethylene net with 2-in waterproof tarpaulin tape
180-ft boundary line
8 zinc-plated, steel ground stakes
Guy ropes (2 top and 2 middle), 4 adjustable guy rope tension clips, 4 sided tape construction
4 tempered steel "Tight string" badminton rackets with 2 yellow shuttlecocks
Official-sized vinyl volleyball with pump and needle
For 2 or more players
Description
The Hathaway Volleyball/Badminton Complete Combo Set is perfect for recreational fun with family and friends. This multi-purpose game was designed specifically for easy transport and set up. Our Hathaway combo set comes with all the equipment needed to play both badminton and volleyball, with a handy storage/carry bag to keep it all together. Set up the poles and net, lay out the braided boundary lines and let the games begin!
Attributes
Brand: Hathaway
UPC: 672875930098
Color: White
Materials: Steel,Nylon,Vinyl
# Pieces: 20
Assembly Required: Yes
Assembly Time (min): 20
# of Each: 1
# Players: 2+
Games Included: Volleyball
Choking Hazard: No
Recently Viewed