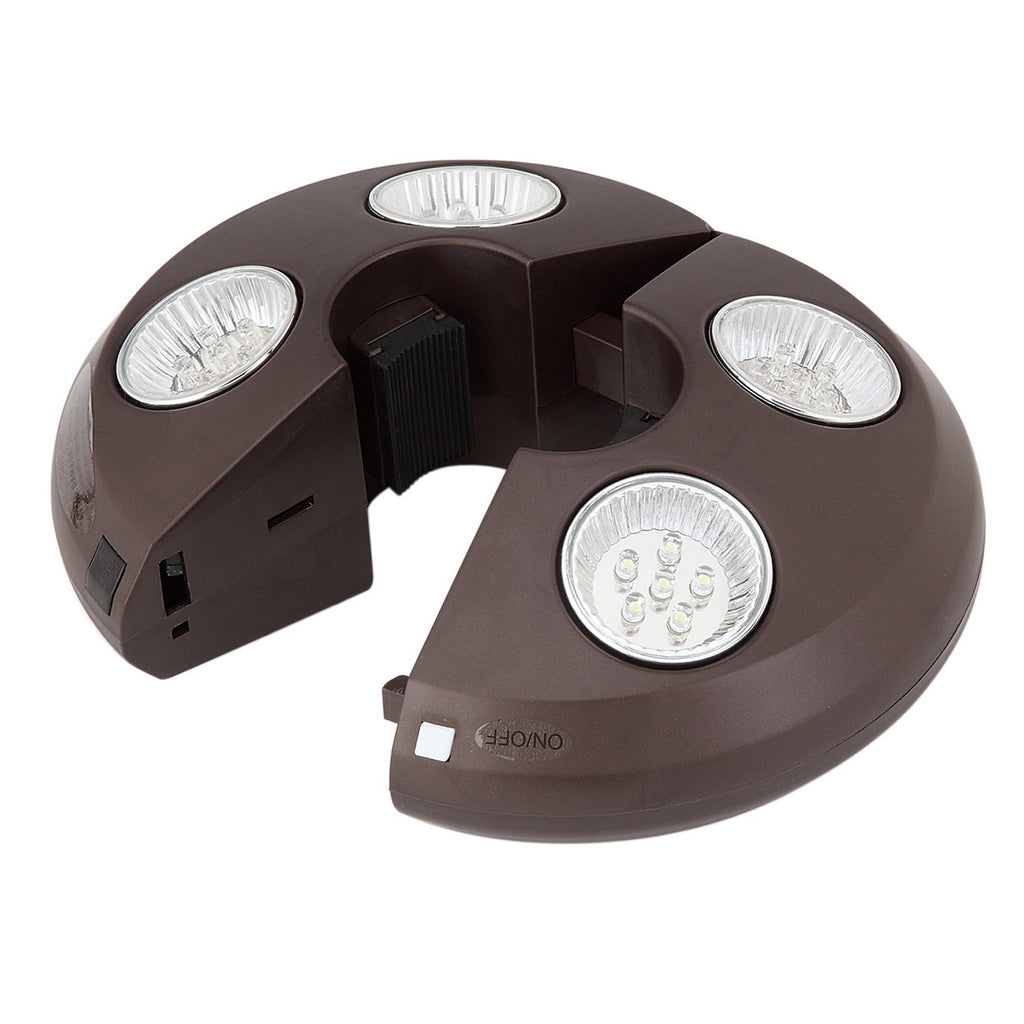 4-Light Rechargeable LED Umbrella Light
Brand:
Island Umbrella
ITEM NU5505
Details
4-light long lasting LED lights rated to 30,000 hours
Self-clamping adjustable umbrella light fits umbrella poles up to 2-in diam
Designed to fit market-style and cantilever-style umbrellas
Outside diameter: 8-in
Light lasts 6 hours on a full charge
3-AA rechargeable NiMH batteries and charger included
Description
The 4-light Rechargeable Umbrella light is the ultimate umbrella light as it combines a strong light source with a self-adjusting design that fits almost all umbrella poles. When fully charged, the unit will provide light for upwards of 6 hours. The 4 long lasting LED lights will last at least 30,000 hours. The umbrella light includes an AC adaptor and a removable battery pack that contains 3 - AA rechargeable Nickel Metal Hydride batteries with a specialized charger. Add the Umbrella Light to your patio this summer and shed a little light on your entertaining.
Attributes
Brand: Island Umbrella
UPC: 672875700394
Color: Black
Materials: Polyethylene
Assembly Required: Yes
Assembly Time (min): 30
# of Each: 1
Exterior: # Lights: 4
Exterior: Light Type: LED
Exterior: Light Details: 10000 LUX
Choking Hazard: No
Composite Wood Cd: 1
Manuals & Warranty
Warranty
Manual
Spec Sheets:
http://images.salsify.com/image/upload/s--9CsBUhLw--/qey1opvs6cy8ckurbapr.pdf
http://images.salsify.com/image/upload/s--U-ojoDXm--/a68xtvd6jlkiqcmtfc3i.jpg
Recently Viewed