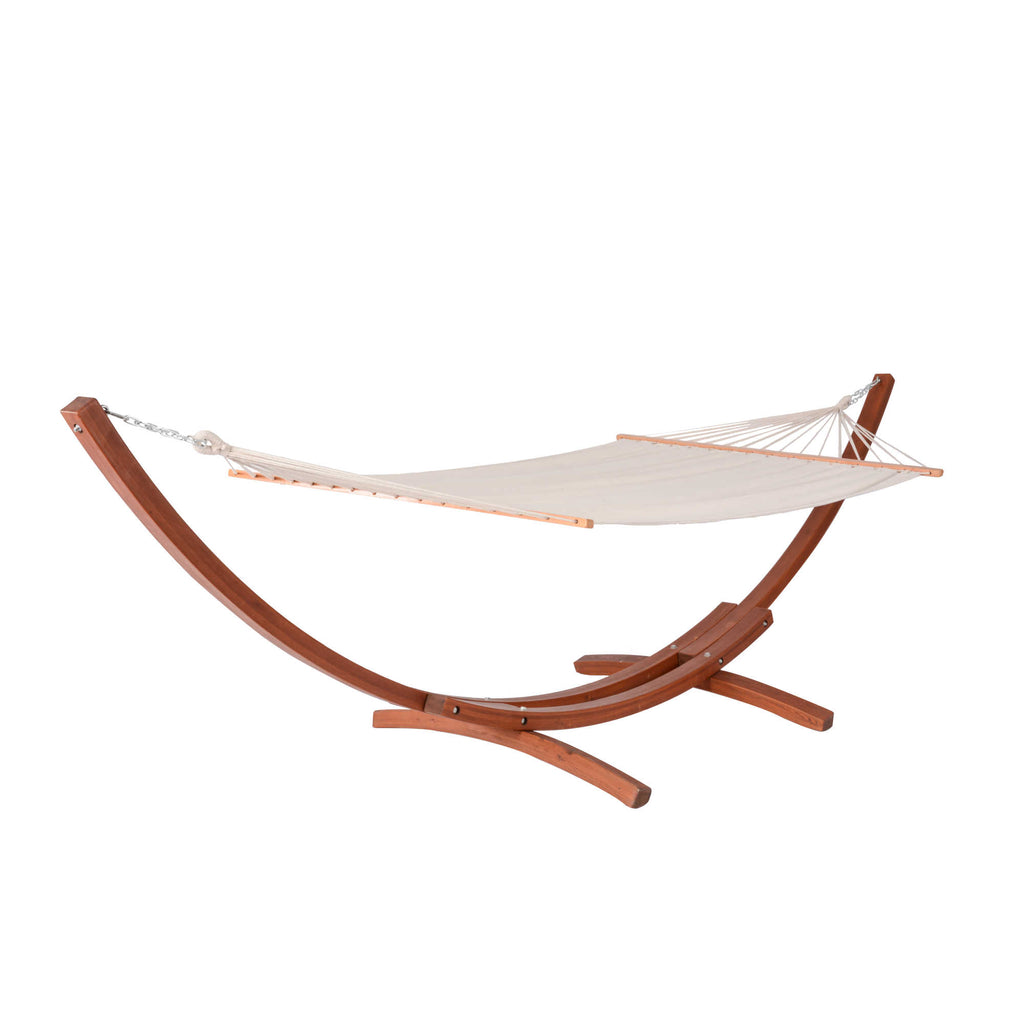 Bentwood Breeze Luxury Hammock With Wood Frame - Champagne
Brand:
Island Retreat
ITEM NU6912
Details
Supported by a heavy-duty wood frame, this stylish hammock is a perfect fit for your patio or outdoor living space
Fade, mildew, and water-repellant polyester fabric will keep you cool and comfortable
Easy to set up, simply assemble the hammock in your preferred space
161.42-in L x 59.06-in W x 49.21-in H
1-year warranty
Description
Lounging is a breeze with this beautiful luxury wood-framed hammock. Made with tightly woven, high-quality polyester fabric and cotton ropes, this hammock is the perfect addition to any outdoor space. The free-standing hammock stand is crafted from heavy-duty natural wood made to withstand the elements. To improve longevity, store in an enclosed space when not in use. Includes hammock, frame and assembly hardware.
Attributes
Brand: Island Retreat
UPC: 672875008209
Color: Champagne
Materials: wood frame, polyester fabric and cotton ropes
Assembly Required: Yes
Assembly Time (min): 30
# of Each: 1
Choking Hazard: No
Composite Wood Cd: 1
Recently Viewed