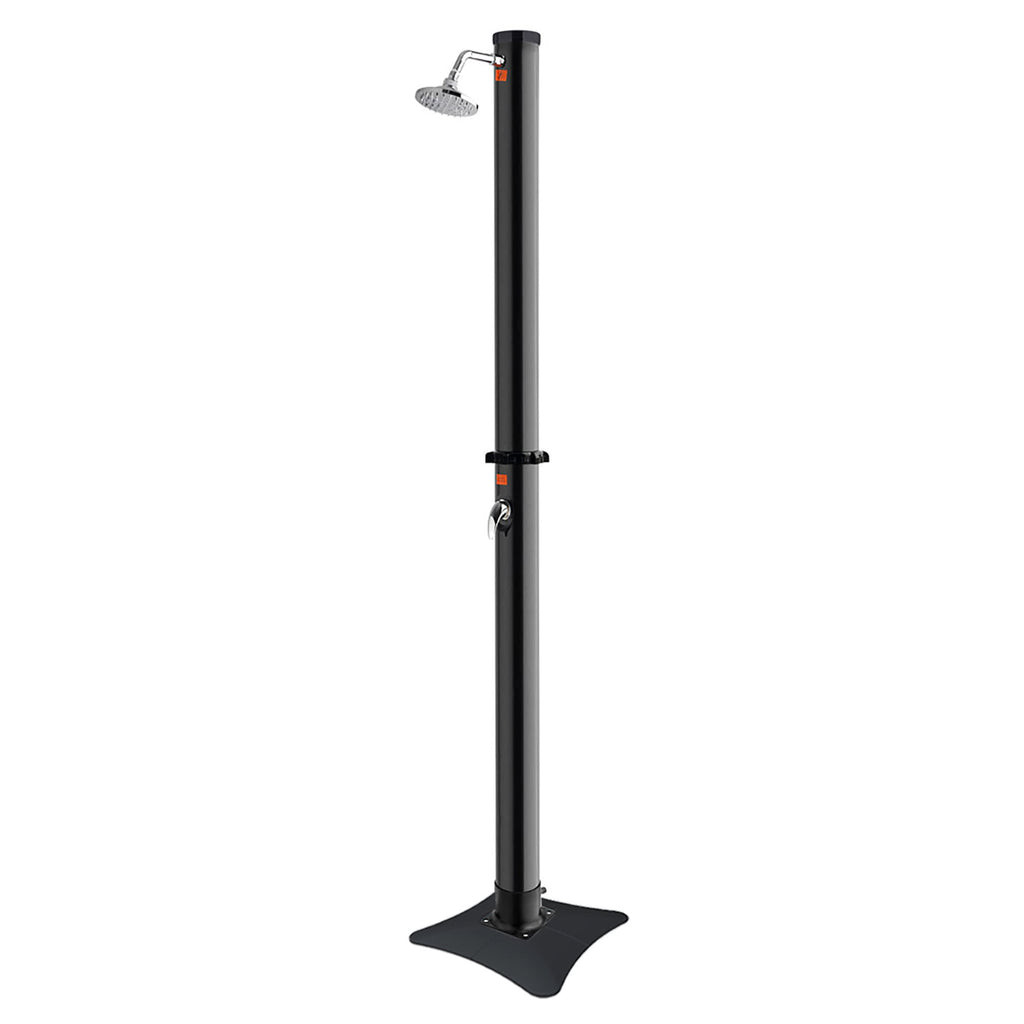 Poolside Solar Shower with Base
Brand:
Island Retreat
ITEM NU1625
Details
Black elongated 5.5-gal shower reservoir
Stands 7-ft tall with 6-in diameter shower head for larger shower area
Stylish scalloped resin base measures 19.6-in x 19.6-in
Attaches directly to standard garden hose (garden hose not included)
Stainless steel shower head, handle and trim
2 section PVC design for easy storage
Mounts to most surfaces
Your product comes with a 1-year warranty
Description
This solar shower provides a convenient way to rid swimmers of pool chemicals after a dip in the pool, but is also gentle enough to offer a refreshing rinse of solar-heated warm water at all times of the day. It features an internal reservoir tower that is nearly 7-ft tall that collects the sun's rays and warms the water housed within. With one turn of the stainless steel handle, the enlarged 6-in diameter shower head sends out a flow of soothing warm water on the bather. This solar shower comes complete with an optional scalloped resin base to prevent it from tipping over while still maintaining a stylish appearance. Assembly is quick and easy with little to no tools required. A garden hose water supply is all that you will need to complete you backyard retreat Poolside Solar Shower. 1-year limited warranty.
Attributes
Brand: Blue Wave
UPC: 672875701414
Color: Black
Materials: PVC,Stainless Steel,Resin
Assembly Required: Yes
Assembly Time (min): 30
# of Each: 1
Choking Hazard: No
Composite Wood Cd: 1
Recently Viewed